STARESSO™ Mini Portable Espresso Machine Version 2023
$66.00
Your best portable espresso maker for traveling!!
The smallest espresso maker
Only 340g, this espresso maker is lighter than a Coke can and is the size of a 6 inches cube, 110ml capacity.
It is 15x6 (cm) when collapsed and 25x6 (cm) when expanded, very convenient to carry with you anywhere.
Quick brew rich crema espresso with no mess
Staresso Mini works on pump force. With the patented innovative pumping system (15-20 bar pressure), you can make your espresso easily without any electricity, battery, or power supply.
This espresso maker supports both coffee grounds and capsules, as well as both hot and iced water.
You could enjoy espresso with a thick and smooth crema layer like the flavor of a coffee cup in Italy.
Safe materials
The water tank is made from stainless steel, which is more durable and keeps water always hot.
The water basket is made with an integrated design for easy cleaning.
The cup holder is made from Aluminum Alloy material to be more durable and unbreakable.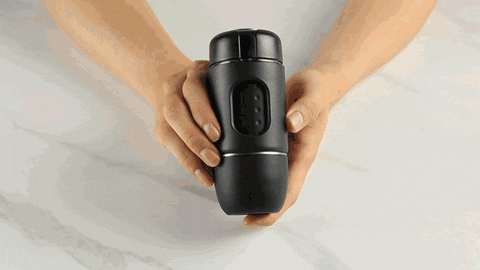 How to use Staresso Mini Espresso Maker?
Fill the filter basket with coffee grounds or capsules
Fill hot or iced water on the water tank.
Release the plunger and press hard to extract the coffee liquid.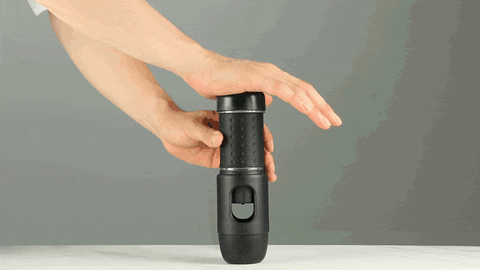 Specifications
Size: 6 * 6 * 15cm (when not in use)
Maximum water tank capacity: 80ml
Working pressure: 15-20 bar
Material: Stainless steel 304, does not contain Bisphenol-A
Cup: 80-100 ml stainless steel cup