Flashes Painless Electric IPL Hair Removal Laser For Women At Home Photoepilator For Facial, Legs, Arms, Armpits And Full Body Treatment
DESCRIPTION
Say goodbye to all painful hair removal approaches like razors, hot wax, and hair removal creams
Our Laser Hair Removal offers a gentle experience providing pain-free treatment.
Bring you long-term hair removal with specific results after a few weeks.
Up to 92% hair reduction after 3 treatments, once per week.
Can be done in a short time, from 1 minute for each body part and whole-body treatment in only 30 minutes.
Cheaper and safer than clinic visits
Save money by avoiding laser therapy, which may be highly expensive in the long term. With this portable and small design, you can now use it whenever and wherever you want.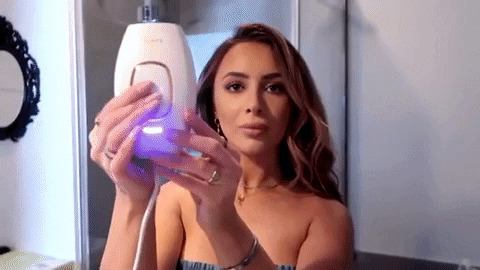 Long-lasting results are only equal to a part of the cost of clinic laser hair removal.
The best part is ... there are no hidden fees or refills required at any time!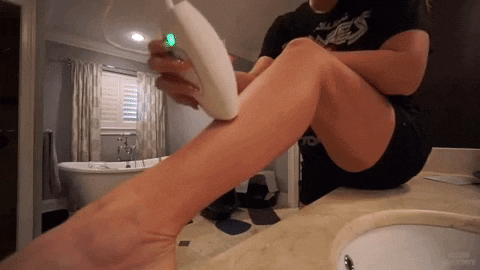 Strong hair removal with 2 flash modes and 5 different levels
Two modes: Single flash mode and continuous flash mode, suitable for use in different body parts.
Five different levels are suitable for all skin types.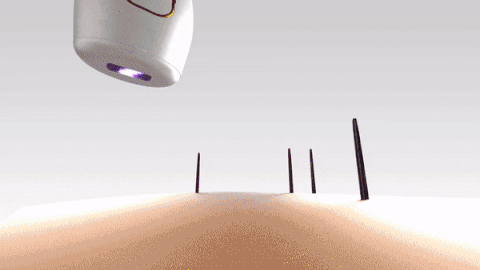 HOW TO USE IT?

Step 1: Shave your hair and dry your skin. Use a medical alcohol wipe to clean the flash window.
Step 2: Plug in the device, the power button start to flash, which shows it is in standby mode. (Note: The power button is the Flash green light.)
Step 3: Click the "OFF/ON" button to start. After starting the device, click "OFF/ON" to adjust the energy level. The device has 5 energy levels, from 1 to 5. (Note: Blue intensity light is on)

Step 4: Place Flash Window vertically and firmly on your skin where you want to remove hair, then press the Flash button.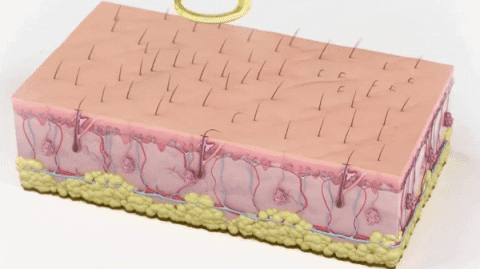 HOW OFTEN USE IT?
A hair removal cycle is used 6-12 times.
Using one time every 2 weeks from the first to sixth treatment.
Using one time every 4 weeks after the sixth treatment.
If you find it comes into new hair after 6-12 treatment, you can switch to maintenance treatment. Such as every 2 or 3 months, depending on individual hair growth rhythm.
SPECIFICATION