HomeCare™ Women Comfy Bunions Corrector Pain Relief Sandals
DESCRIPTION
CHANGE YOUR SHOES & SAVE YOUR TOES
 Best For Ladies Suffering From Bunions
 Extremely Convenient
Big Toe Bone 

COVER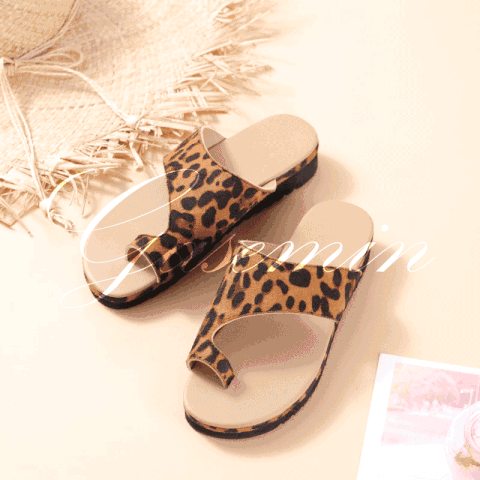 HomeCare™ - Comfy Bunion Corrector Sandals are a new Bunion treatment method.
How does HomeCare™ help?
Relieve your pain while walking, dancing & jogging: Special material makes sure all your movement is comfortable.
Straighten your toe bone: Special Design gradually corrects your bone line without surgery
Suit all your SUMMER outfits: Maxis, Jeans, Leggings, Shorts, Skirts

SPECIFICATIONS
Premium PVC and Lightweight Artificial Leather Material
Available in Different Colors and Sizes: Sunflower, Cleopard, Black, White
Notice: Different lights can cause different colors. But don't worry, all the colors are beautiful :).

Size Chart